Nice to meet you,
This is Jorge Manríquez! An international student coming from Chile, who has been a member of this lab since April.
This last week has been incredibly busy, as the Nagaoka festival is celebrated in August and the Nagaoka fireworks, one of the largest and most famous in Japan.
On August 1, the Nagaoka festival also known as Bon Odori was held, where NUT students can participate in the dance to represent the University. We were given classes to learn the dance and appropriate clothing for the occasion (yukatas, obi getas, etc).
After the dance, we were able to witness how they carried several cars decorated in a very striking way.. This is accompanied by various typical festival food stalls and a drum show.
The next day, the fireworks took place. As a laboratory, we organize ourselves to go together to enjoy the show and to be able to share the afternoon together.
The show lasted approximately 2 hours, with almost 40 rounds of fireworks. At certain times, the fireworks were so large that it was difficult to see them in their entirety. It was really impressive.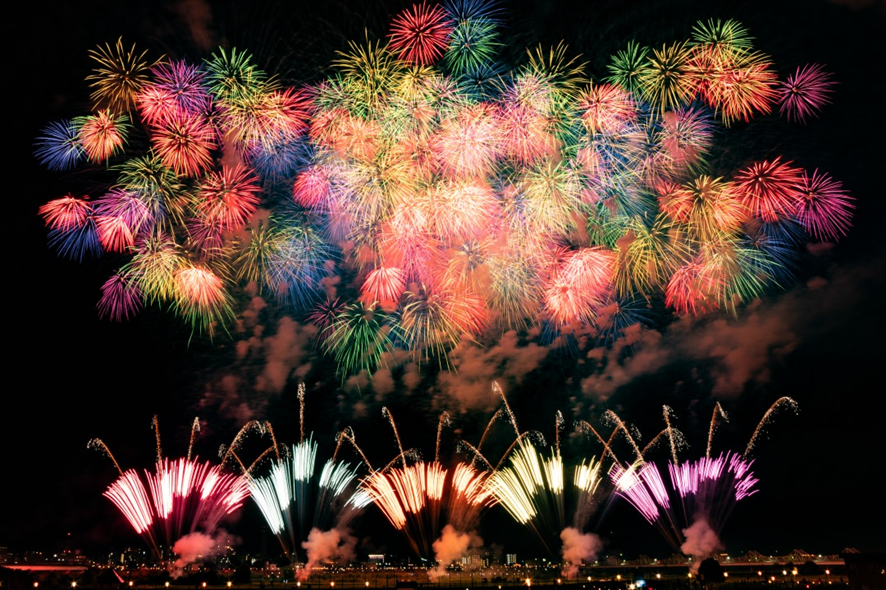 It was a very special moment for me, besides being able to witness this beautiful spectacle, the most important thing was that I was able to go with several members of the laboratory before my stay here ended.
Finally, during the weekend we went with members of the laboratory for a trip to Yokohama. In this place, we were able to see various places with beautiful, interesting, and striking views. One of these places was the Gundam Factory Yokohama, where we got to see a giant robot.
In this last and very busy week, I was able to witness and live experiences that are only lived in Japan. And above that, share with the members of my laboratory, who have always received me in a good way and have been really kind to me.
The environment in the laboratory is very pleasant and I am grateful to have met all of you.
The next one is Masaya!